Darren Fletcher became a regular in the Scotland senior squad during the 2003/04 season. His first goal for the team came in the 1-0 win over Lithuania having come on as a second half substitute. His goal against Lithuania took Scotland to the UEFA Euro 2004 playoffs. His debut goal for Scotland came on the occasion of his second cap.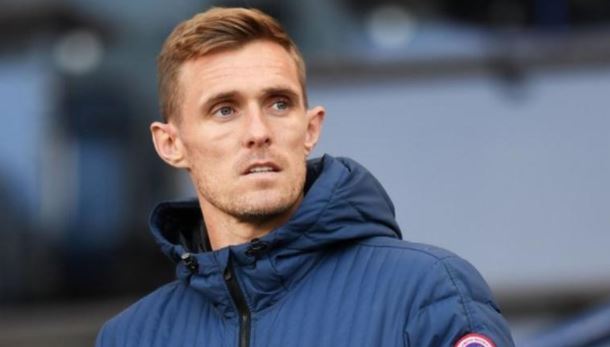 On May 26, 2004, Darren Fletcher led the Scotland team during the 1-0 win over hosts Estonia in an international friendly. In the process, he became the youngest Scotland captain since 17-year-old John Lambie in 1886.
Darren Fletcher scored one of the goals during a 3-0 win over Slovenia on October 12, 2005. He found the back of the net from 25 yards out for his second Scotland goal. He was named the vice-captain while Alex McLeish was the Scotland manager as he normally deputised in the absence of regular captain Barry Ferguson. The midfielder was elevated as captain in the wake of the suspension slammed on Ferguson. Darren Fletcher was made the Scotland in 2009 after Barry Ferguson was handed an international ban for misbehaviour.
Fletcher reached half a century in appearances for the Scotland team during the qualifier against Liechtenstein in September 2012 ahead of the Euro 2012 tournament in Poland and Ukraine. Darren Fletcher suffered from illness and that halted his international career with Scotland. Scott Brown replaced him as the Scotland skipper after a bowel condition halted his football career. He earned a recall to the Scotland squad ahead of the friendly match with Poland in March 2014. Fletcher resumed as the Scotland captain after fellow midfielder Brown retired from international football temporarily. Darren Fletcher spent three more years with the team before he retired from international football. He finished his international career with five goals in 80 appearances.