A report from  English publication Manchester Evening News (MEN) revealed that Manchester United technical director Darren Fletcher became more prominent during matchdays in the aftermath of Solskjaer's sack at the club. It was disclosed that Darren Fletcher provided support for caretaker manager Michael Carrick on matchdays.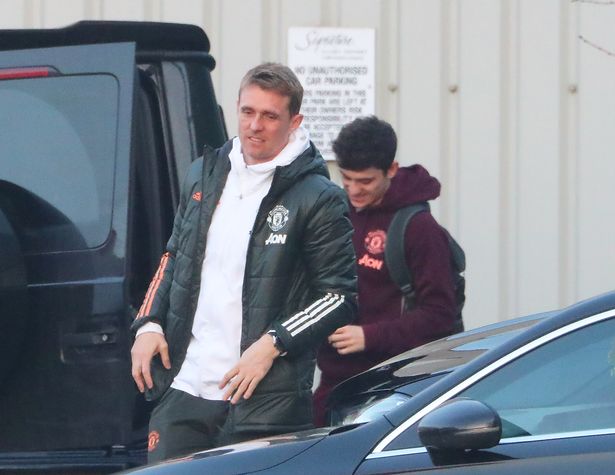 Manchester United sacked Solskjaer shortly after the humiliating 4-1 loss at newcomers Watford last month and his exit created a big vacuum which Carrick tried to fill. On his part, Darren Fletcher took on the role performed by Carrick when he was an assistant to Solskjaer. Darren Fletcher was pictured in the Manchester United dugout during the final game of the Solskjaer managerial era and he took up a more prominent role for theVillarreal, Chelsea and Arsenal games managed by Carrick.
Darren Fletcher proved to be a good addition to the Manchester United coaching staff albeit for just three games as the team won two and drew  one of those three matches.
In the first game, Manchester United scored two goals in the final quarter of the game to record a 2-0 win over hosts Villarreal in the Champions League. The result ensured that they avenged their Europa League final defeat from last season as the Red Devils defeated Villarreal at home and away. Cristiano Ronaldo and Jadon Sancho scored the goals for Manchester United. In the case of English winger Sancho, he scored his first Manchester United goal to clinch the three points for his team and a guaranteed top spot in their group.
In the next game against hosts Chelsea in the league, Sancho scored his second goal in two games after he pounced on the error from Blues midfielder Jorginho. Sancho scored the first goal of the match at the start of the second half and his strike was cancelled out by the penalty from Jorginho who made amends for his mistake. The penalty ensured that the two teams settled for a 1-1 draw. In the third and final game, Manchester United came from a goal down to beat Arsenal 3-2 at home.